Singapore: An effective outsourcing destination
In the recent times the business sector has been witnessing widespread outsourcing. It is an important strategy which business owners are taking resort to. As businesses focus on adopting effective strategies, outsourcing remains a practical choice. Singapore ranks fourth in the list of top 10 countries where companies outsourcing business to both foreign and local companies can get work outsourced from Singapore at low prices which helps them to reach the cost-cutting goals.
Vital statistics
Global statistical reports on outsourcing reveal that by 2015, United States will loose close to 3.3 million jobs which is startling. A report from Delloitte Consulting reports that 2 million jobs will move from Europe and United States to cheaper locations across the globe. Among the world's fortune 500, moving jobs offshore is increasing at a breathtaking pace.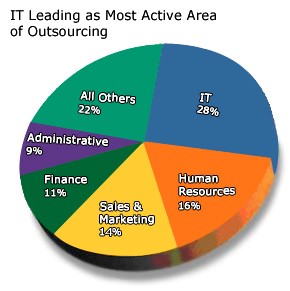 A robust outsourcing destination
Singapore is a preferred destination for outsourcing as the workforce is focused on providing quality work at competitive costs. This Asian country is updated with the latest in technology. Owing to the exceptional business milieu, excellent infrastructure and an efficient workforce, Singapore is a robust outsourcing destination. In the past it ahs been seen that multinational corporations including Hewlett Packard, IBM, Microsoft and Citibank have chosen the country for business process outsourcing which in turn has improved their operational efficiency. Not only this, but the nation has been focusing on attracting high-end-vertical activities such as those revolving around IT operations, financial services and business continuity.
The outsourcing sector in Singapore
Most Western companies in Singapore as a outsourcing business continuity hub which is removed from natural disasters. They feel that world-class standards have been adopted by the workforce which helps them to ensure top quality services. Surprisingly, Singapore boasts of a skilled talent pool which is in the density of 93 per 10,000. This is at par to the markets in Japan and United States. As the labor costs in Singapore are higher than India or China, mainly the high-end complex tasks are outsourced to Singapore.